Skip Navigation
Website Accessibility
Amazing Threads Retreat Registration and Crochet Classes Added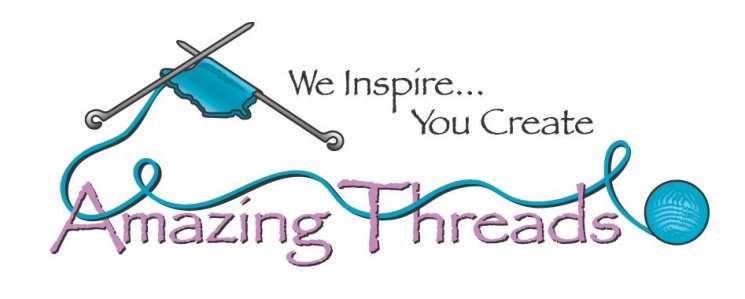 Where on earth has summer gone? It's hard to believe that the State Fair starts this week and it's almost time to send the kids back to school. We've been having some beautiful weather, so that makes it easy to enjoy these last couple of weeks.



We are so very excited to introduce Cassie of HookingHijinks who will be teaching several new crochet classes beginning in September! Cassie is a talented crocheter and designs and writes crochet patterns including the Bumpy Road Cardigan worn below! Welcome Cassie!




Check out the new list of crochet classes below or on the class calendar. We are currently offering classes ranging from Learn to Crochet to next project classes like hats, mittens, and more!

Learn to Crochet starts September 17th!




The Paradise Crochet Hat class begins September 17th.




The Paradise Crochet Mittens class begins October 15th.




The Crochet Meadow Pumpkin is a single session class on October 8th.




Don't forget that during the month of August, if you send us a picture of your favorite Amazing Threads finished project and the yarn you used via email at info@amazingthreads.com, your submissions will be entered in to win a $50 gift card!

Thank you to those that have already begun to send in your entries!
The winner will be drawn on September 1st!
SAVE THE DATE!
This year's retreat will be AMAZING! We hope you'll join us! Open registration begins

August 27.

We do allow past attendees the option to sign up early.

Click HERE to download the information

. Stop in or call the shop to register. Online registration opens 8/27/22.

I am always on the look out for examples depicting knitting everywhere and came across this advertisement in Architectural Digest for California Closets. It's beautiful but way above my budget. But how inspirational! Create a perfect place to knit in your extra bedrooms ;)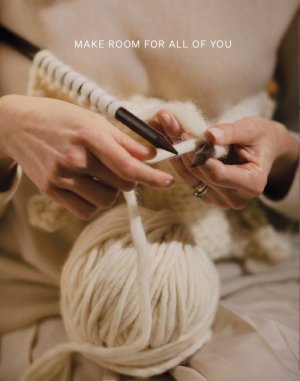 The newest limited edition Urth Yarns self-striping sock kit is now available! A special collaboration with GGmadeit: introducing the oranGGe colorway!




Baah's 2022 Advent Kit is now available for preorder! Each kit comes with 24 individually wrapped, surprise mini-skeins of Baah La Jolla. The colors are selected to flow together into a beautiful masterpiece. Two wrapping options available: Christmas and Holiday Neutral. Kits will dropship directly to you from Baah.




It's time to preorder your Rowan Magazine No. 72. This issue is a celebration of Kidsilk Haze and features all of your favorite Rowan designers! Release date is September 1.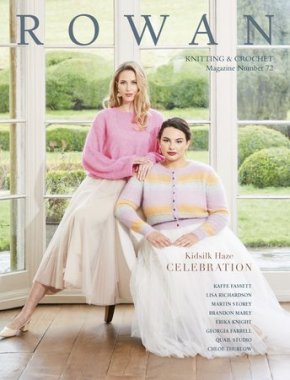 Making 14: Inside is also now available for preorder! This issue's designs represent the transitions through seasons of change.



Stephanie's Sugar Shawl class wrapped up on Sunday! What a fun group of knitters who did a great job learning and practicing mosaic knitting!


Heidi finished her Sailaway cardigan in Rowan Felted Tweed and Primrose Homestead Sport! It looks great!
Susan knit the Firewood Cap in Red Stag Fibre Estate DK. Beautiful stitch definition. This pattern is part of Salt & Timber, the latest book from Laine Publishing. Now available for preorder! Release date is this Friday!

Only TWO spots remain! Join us THIS FRIDAY, August 26 for Friday Night Stitching celebrating ONE YEAR of Friday Night fun! Dinner is provided as well as shopping discount and opportunities to win prizes!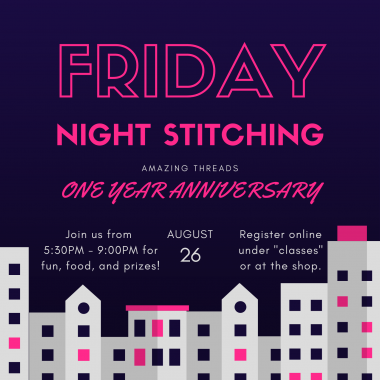 A new knit-along has been added to the schedule! Join Stephanie for the Desperate Housewife KAL, starting THIS SUNDAY August 28th for three monthly gatherings!
You can already register for September's Works-In-Progress session held on September 28th!
The Men's Sweater class is filling up! Join Suzanne for your choice of one of three sweaters to knit starting September 29th! Options include Single Malt, In Stillness 2, and MILLE cardigan for men.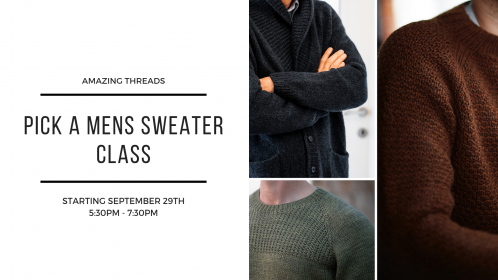 Several Learn to Knit classes have been added to the calendar, one starting September 14th and another October 26th.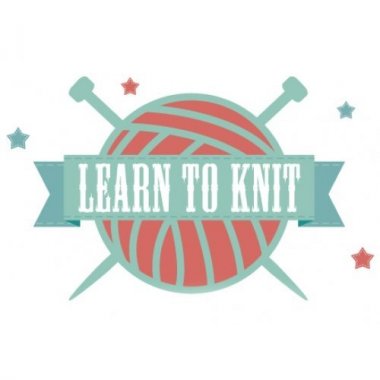 Easy V by Caitlin Hunter is a beautiful, relaxed fit sweater in worsted weight! This intermediate level sweater consists of short rows and fairsle colorwork.
Starting September 15th.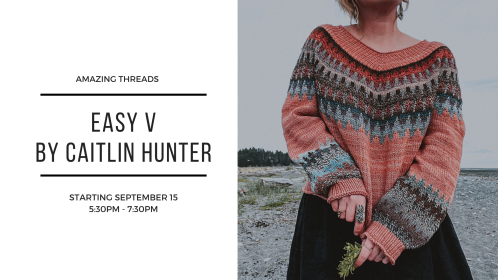 Tina knit her Easy V in Malabrigo Rios and she added more length and it is stunning!
Join Stephanie starting October 8th for the SSP (Slip Stitch Party) shawl. Our sample will be knit in Pascuali Balayage.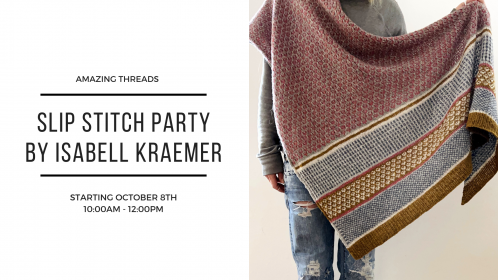 REGISTER FOR CLASSES HERE
Remember we have social knitting every week on Tuesdays, both in the morning and evening. Join us Tuesday mornings from 11:00AM-1:00PM or Tuesday nights from 5:00PM-7:00PM. Free with Knit Club membership!
---

Like Us

763-391-7700




11262 86th Avenue North




Maple Grove, MN 55369