Skip Navigation
Website Accessibility
Amazing Threads Anniversary Celebration, New kits from Urth, and More!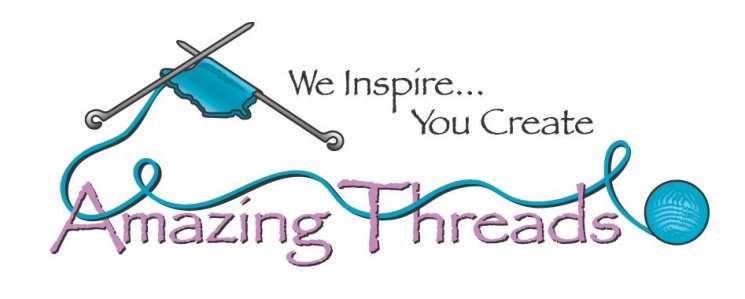 We have been busy preparing for our 20th Anniversary Event this Saturday, September 24th from 10 am-5pm. We cannot wait to share all the exciting things we have planned for the day! Grand Prizes will be drawn at the end of the day!
One entry per person and another chance with a purchase!
Anniversary Bag Free with $50 yarn purchase while supplies last!



Suzanne has given us a set of needles for one lucky person at our Anniversary Event!



We're also giving away a Hug Me Bag!

You will get to participate in HOURLY door prize drawings and other treats to celebrate! Check out some of the prizes below!


We have limited edition colorways coming from Six & Seven Fibers and Baah Yarn! We can't wait for you to see the new samples. :) Other fun items will be available including Early Release Kits from Blue Sky Fibers, handmade stitch markers, and more!


We can't wait for you to come help us celebrate 20 Amazing years!








20 Years! What do you think the discount will be Saturday! ;)



Didn't get a chance to check out the Sample Sale last weekend? We still have samples available for you to browse and shop located in our upstairs classroom!


Don't forget to register for our local Fall Retreat! It will be held at the Four Seasons of Rush Creek Club House. Register next time you're at the shop or on our website! Invite your friends, grab your projects, and spend a fun weekend with fellow yarn lovers!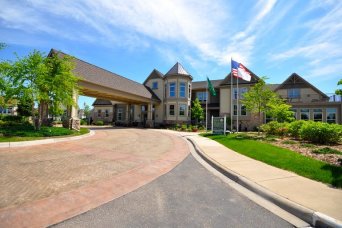 We have the new Scrapbuster Satchel Kits from Urth! These kits come with various Urth yarns already caked and ready to use! Choose from three different themes:
Bright, Neutral, and Dark.
Advent Kits from Baah are available for pre-order!

Each advent yarn kit comes with 24 surprise mini skeins of Baah La Jolla. Each color is strategically chosen to create a beautiful masterpiece!
Also from Baah is a fun and new Halloween colorway called Boo! in Baah La Jolla. The perfect combination of your favorite spooky colors will get you ready for the festivities! Pairs beautifully with the solid orange colorway Sunrise.

Heather has been busy working on various knitting projects! She finished her Winter's Fern hat in U of M Gopher colors and has started a matching scarf in Plymouth SW Worsted.
Cyndi is busy working on her Easy V sweater in Malabrigo Rios!



September's Works-In-Progress session is scheduled for September 28th!




September's Friday Night Stitching Event will be held on September 30th! Invite a friend and join us for a night of fun!




The Crochet Meadow Pumpkin is a single session class on October 8th.




Join Stephanie starting October 8th for the SSP (Slip Stitch Party) shawl. Our sample will be knit in Pascuali Balayage.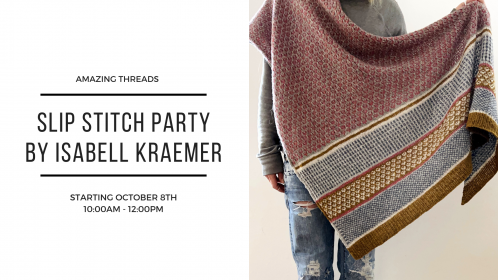 Pick a Melanie Berg Sweater starts October 9th! Join us the weekend before for the Melanie Berg Zoom event and get to learn about her design process and patterns and roll right into one of her sweaters for this three session KAL!




The Paradise Crochet Hat class begins October 15th.




The Paradise Crochet Mittens class also begins October 15th.




The next round of Learn to Knit classes begins October 26th.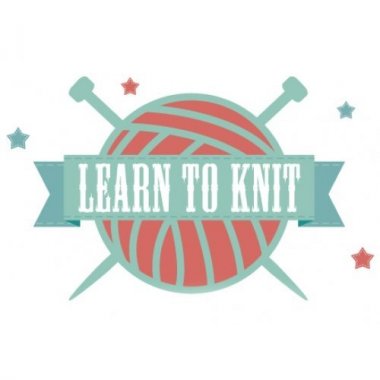 REGISTER FOR CLASSES HERE
Remember we have social knitting every week on Tuesdays, both in the morning and evening. Join us Tuesday mornings from 11:00AM-1:00PM or Tuesday nights from 5:00PM-7:00PM. Free with Knit Club membership!
---

Like Us

763-391-7700




11262 86th Avenue North




Maple Grove, MN 55369