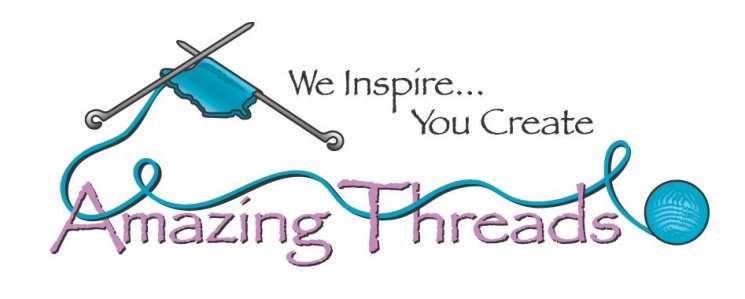 We are closing at 4 pm today due to the weather and everyone's safety.
We will be open at 10 am 11/30/22


We hope you all had a wonderful Thanksgiving weekend with family, friends, or however
you spent your time this weekend! We want to say how thankful we are to all of you for your support both in person and online! This community you have helped create is so special and we are all grateful.


As we head into the cold weather season
- Help us Give Back -


We have been made aware of a need for donated hats to give to kids in the Minneapolis school district! We are collecting hats both store-bought and handmade. If you have interest in knitting or crocheting hats to donate and need yarn to support the cause, please let us know as we have some superwash yarn available for this effort.


Amazing Threads is collecting clean and gently used coats for elementary and middle school students. We have a network of volunteers who will distribute all donations.
We will also take adult coats for the homeless.
Winter has arrived! Your generosity is appreciated. THANK YOU!

The Knitted Fabric: Colourwork Projects by Dee Hardwicke is now available in store! T
he book includes 20 nature-inspired patterns for gorgeous knitwear and joyful pieces for the home. The Knitted Fabric
brings the pages of Dee's sketchbooks to life.


She is a talented designer and knitter. A few of us met Dee at Vogue Knitting Live~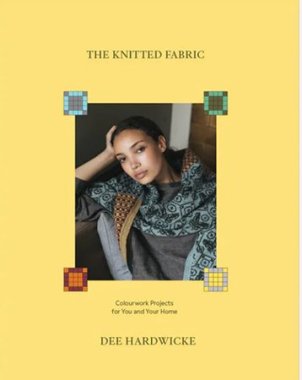 Fur pompoms have been restocked in time for hat season! Stop in and find the perfect pom for the hat you made for yourself or as a gift!


A Malabrigo Restock is in! Check out the restocked Rios and Rasta! Perfect for winter hats and accessories!




We have another new festive sample in the shop! The Uninta Mitten was knit in Rowan Alpaca Soft DK. Would make the perfect set with the Holiday Doodle cowl or hat!



We had a few people come in to the shop this weekend wearing their recently finished projects! Bob finished his Mille Cardigan and it is spectacular! Barb finished her gorgeous Summernight Sky Shawl! Simply stunning! Great job to you both!



Works-In-Progress for December (12/15) is on the calendar. This is a great opportunity to get a little extra help if you're stuck on some holiday gifts in-progress.
Friday Night Stitching for December is on the calendar! Be sure to join us!




Join Stephanie for the Larinda shawl starting January 14th. Pattern includes bobbles, twisted rib, and a small amount of lace.
Only 2 spots remain in the Learn to Crochet class starting January 14th at 12:00pm!




Join Susan and Bonnie for our next Knit-Along! The Drawing Sweater KAL is a unique and beautiful design you don't want to miss.


REGISTER FOR CLASSES HERE
Remember we have social knitting every week on Tuesdays, both in the morning and evening. Join us Tuesday mornings from 11:00AM-1:00PM or Tuesday nights from 5:00PM-7:00PM. Free with Knit Club membership!
---

Like Us

763-391-7700




11262 86th Avenue North




Maple Grove, MN 55369