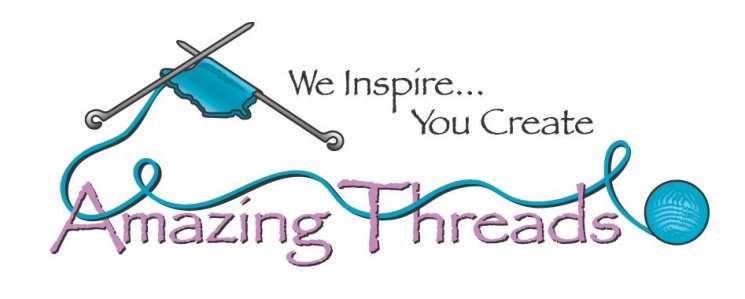 We certainly had some crazy weather last week. Hopefully that meant some extra knit and crochet time for all of you! Thank you for your understanding and support as we made arrangements and adjustments to our hours. Hopefully the snow storms can hold off for awhile now.




The start of the new year also means the announcement of the Pantone Color of the Year! The color for 2023 is Viva Magenta! We gathered some of our favorite skeins in colorways inspired by the color of the year!




Bring your color inspiration in and we would love to find yarn options for you!

----------


Just a reminder that our Farewell Shibui sale is still going on. As Shibui is closing, we are offering 30% off various yarns including Haven, Pebble, Cima, and Tweed Silk.




We have sweater quantities of Haven and it can also be knit with Shibui Silk Cloud for great and scrumptious accessories!

Whispers is a great sweater pattern designed for Haven.



The August Hat knit in Haven & Silk Cloud is a scrumptious knit.

New yarn is here!

Adriafil Memphis is a high quality Egyptian cotton in a stunning range of colors. It is m

ercerised, so it won't become loose over time.




Have you browsed our samples lately? We are continuously adding new samples to inspire your next projects! We wanted to share a few that maybe you have missed recently.
---------

The Molly Scarf is one of Bobbi's hand knit items that is great for cold weather. It is a fun knit with a bit of flair! She used 4 skeins of Noro Kureyon to make hers.

One of our newest classes added to the schedule (check out the Upcoming Classes section for details) is the World's Simplest Mittens class! This pattern by Tin Can Knits is written for sizes toddler to adult large. How cute is this child mitten knit in Malabrigo Rios!




We have also added new Learn To Knit Series to the class schedule. In this class you will learn basic knit and purl stitches and get the opportunity to make a hat and neck warmer. Our samples for the class are knit in Plymouth Chunky Superwash Merino.



Susan has been BUSY making mittens! These Luffe Mittens are so much fun to make. She is using Rowan Felted Tweed for the stripes and stash yarn for the lining.



NEW

Learn to Knit

series have been added to the calendar! Register for sessions beginning January 21st, February 18th, or March 18th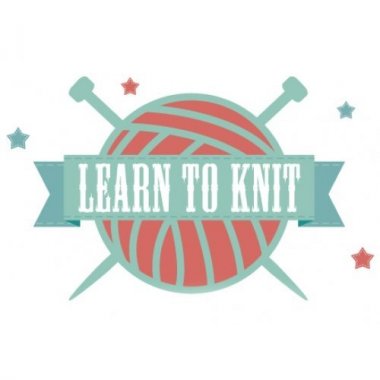 TWO spots remain! Join Stephanie for the Larinda shawl starting THIS Saturday, January 14th. Pattern includes bobbles, twisted rib, and a small amount of lace.
A NEW class has been added starting THIS Saturday, January 14th at 10AM. Learn to make the World's Simplest Mitten with Sandy! A second series for this class starts February 11th.




ONE spot remains for the Learn to Crochet class starting THIS Saturday, January 14th at 2:30pm!
The next two
Works in Progress
sessions have been added to the schedule for January 19th and February 9th! Let us help you get un-stuck on your project!
Friday Night Stitching for January 20th has been added to the class calendar! Reserve your spot and register today!


Did you finish the Learn to Knit Class? Join the Learn to Knit Your Next Project class starting in March. Pick your next knitting project and work on it in class with an instructor! It's a great way to continue building that knitting confidence!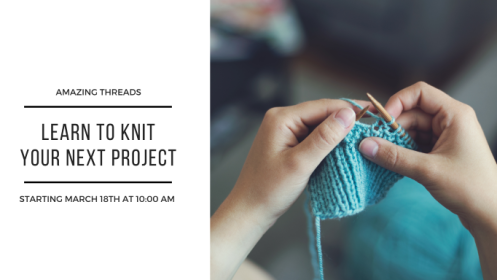 REGISTER FOR CLASSES HERE
W
e have social knitting every week on Tuesdays, both in the morning and evening. Join us Tuesday mornings from 11:00AM-1:00PM or Tuesday nights from 5:00PM-7:00PM. Free with Knit Club membership!
---

Like Us

763-391-7700




11262 86th Avenue North




Maple Grove, MN 55369