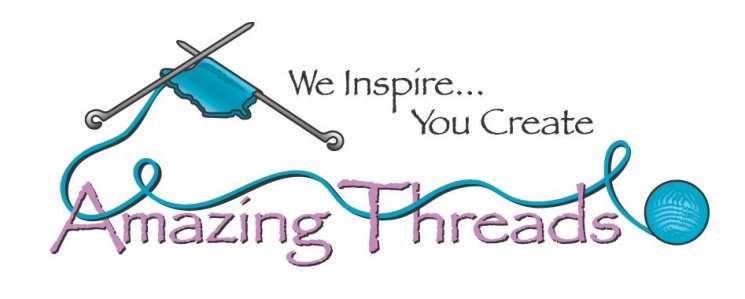 We can hardly believe we're already through the first week of March! March has us thinking green with St Patty's later this month. We have plenty of project inspiration at the shop and on our website, including yarn available in many colorways...not just green. :)
Be sure to join us later this month for our Friday Night Stitching event! As always, food will be provided and you can plan on a fun night filled with prizes and an extra shopping discount! Reserve your spot today!
Don't forget to Save the Date! Join us "Under the Sea" on April 13th-16th for the 2023 Minnesota Yarn Shop Hop! Help us celebrate our love of yarn and support our local food shelves! Check out the Shop Hop webpage for information on participants, maps, and the event passport!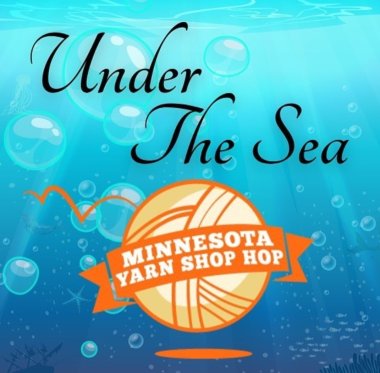 --------




Do you ever lose your knitting or crochet Mojo?



At some point I think all of us do!



Ok, what are your options?

1. Organize your knitting at least once a year and frog anything you don't want to knit anymore and prioritize your projects.
Yes that's always an option.

2. Pick a week a month or even an entire month to finish WIPS (works in progress).
This helps you get projects done and also finishes a few things. And, Voila you get inspired.

3. Rotate your stash: put like weights together if you can and make sure your pattern is with the yarn you purchased so that you can grab that bag and start something NEW!

4. Organize your needles and notions. Organized needles, yarn and notions are great inspiration.

5. Visit your LYS (local yarn shop) for inspiration and check out the new samples!
Amazing Threads has talented employees who knit and share their projects with their finished objects.

6. Connect with other knitters and crocheters. We have social stitching groups on Tuesday so stop in and meet a new friend who shares your yarn passion.

7. Breath and find a new chair or couch in your house and knit or crochet to a new audible book. Both of which we love to do!

-----------


Just a reminder that

our Farewell Shibui sale is still going on while supplies last. As Shibui is closing, we are offering 30% off various yarns including Haven, Pebble, Cima, and Tweed Silk. The orders have been coming in, so be sure to grab your favorites while you still can!



Neons and Neutrals released this past week! This is th

e latest book from Laine Publishing and curated by Aimee Gille of La Bien Aimee!

Neons & Neutrals

includes 16 patterns from 16 different designers.

The designs showcase modern knitting at its best, using a variety of techniques and unique and unexpected color combinations.






March '23 colorway in Baah La Jolla is here and giving us all the pink and peachy springtime vibes! Grab a skein or two while supplies last!



Our customer Judy F. made this sweet stuffed bunny - the Springtime Bunny - using Sirdar Snuggly Snowflake. We can't get over how soft and cuddly he is! :)

Join us for our next

Learn to Knit

series starting either March 16th or March 18th.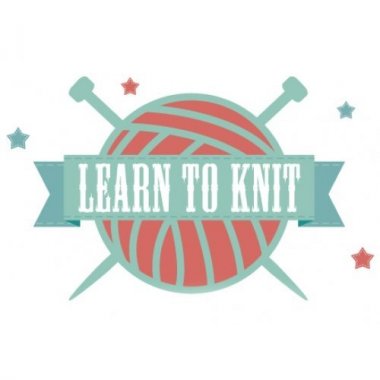 March's Friday Night Stitching Event is on the calendar for March 17th!
Hope to see you there for a fun night of food, prizes, and fun!





Did you finish the Learn to Knit Class? Join the
Learn to Knit Your Next Project
class starting March 18th. Pick your next knitting project and work on it in class with an instructor! It's a great way to continue building that knitting confidence!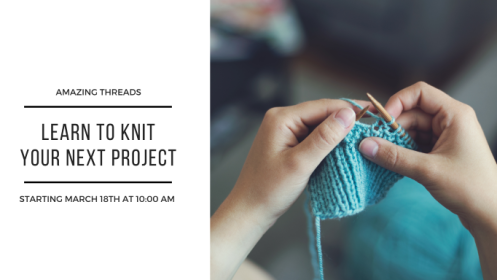 The next
Works in Progress
session is scheduled for March 29! Let us help you get
un-stuck on your project!
REGISTER FOR CLASSES HERE
W
e have social knitting every week on Tuesdays, both in the morning and evening. Join us Tuesday mornings from 11:00AM-1:00PM or Tuesday nights from 5:00PM-7:00PM. Free with Knit Club membership!
---

Like Us

763-391-7700




11262 86th Avenue North




Maple Grove, MN 55369