Skip Navigation
Website Accessibility
Amazing Threads - New Socks Class Added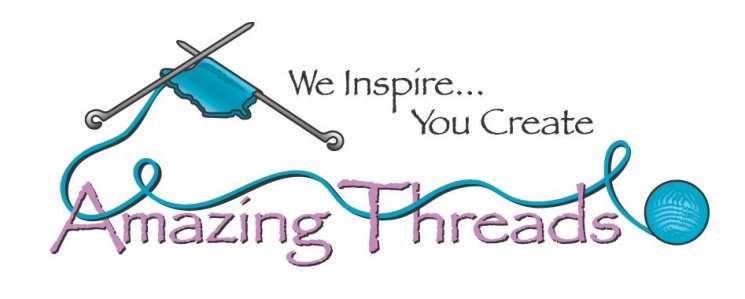 Suzanne's Azuzena Sweater class just wrapped up! So many gorgeous pieces were made! And what a fun way to learn steaking for those that made the cardigan version. Bravo on a wonderful job!




Don't forget to Save the Date! Join us "Under the Sea" on April 13th-16th for the 2023 Minnesota Yarn Shop Hop! Help us celebrate our love of yarn and support our local food shelves! Check out the Shop Hop webpage for information on participants, maps, and the event passport! We can't wait to announce our shop's theme later this month!
Collecting donations and passports on-sale starting March 20, 2023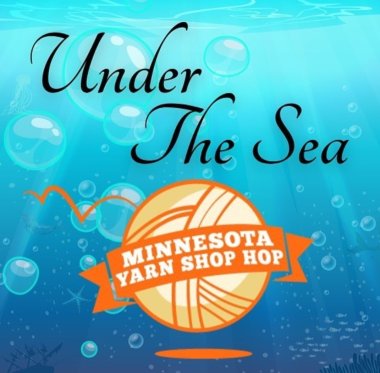 Just a reminder that
our Farewell Shibui sale is still going on while supplies last. As Shibui is closing, we are offering 30% off various yarns including Haven, Pebble, Cima, and Tweed Silk. The orders have been coming in, so be sure to grab your favorites while you still can!



Next time you stop in the shop, be sure to check out the few beauties that are left of Megan's Handspun! She had fun with her new winder and is showcasing these gorgeous skeins a little differently. Be sure to check out her Instagram page for more beautiful handspun yarn posts!
We are taking PREORDERS ! 52 Weeks of Socks, Vol. II offers even more inspiration for all sock enthusiasts. It is a colorful and abundant collection of patterns from a diverse group of interna­tional designers. Using a variety of different techniques and yarns, the book has something for both beginners and advanced knitters.

How sweet is the Love Me Elephant knit by our customer Judy F.! She used Sirdar Snuggly Snowflake! This little guy is just perfect!
Stephanie tried on her Shifty in progress. Just a little left on the body and then on to the sleeves! It looks great in White Gum Wool 4-Ply and Primrose Homestead Sport!

Join us for our next Learn to Knit series starting either March 16th or March 18th.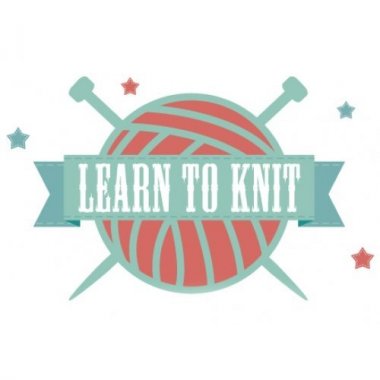 March's Friday Night Stitching Event is on the calendar for March 17th!
Hope to see you there for a fun night of food, prizes, and fun!
Did you finish the Learn to Knit Class? Join the
Learn to Knit Your Next Project class starting March 18th. Pick your next knitting project and work on it in class with an instructor! It's a great way to continue building that knitting confidence!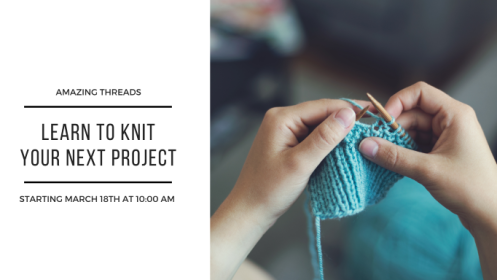 The next Works in Progress session is scheduled for March 29! Let us help you get
un-stuck on your project!
Join Susan for the Socks on Two Circulars class starting April 16th!


REGISTER FOR CLASSES HERE
W
e have social knitting every week on Tuesdays, both in the morning and evening. Join us Tuesday mornings from 11:00AM-1:00PM or Tuesday nights from 5:00PM-7:00PM. Free with Knit Club membership!
---

Like Us

763-391-7700




11262 86th Avenue North




Maple Grove, MN 55369