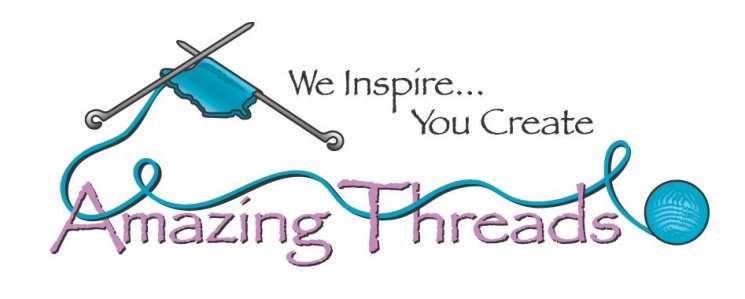 Don't forget to Save the Date! Join us "Under the Sea" on April 13th-16th for the 2023 Minnesota Yarn Shop Hop!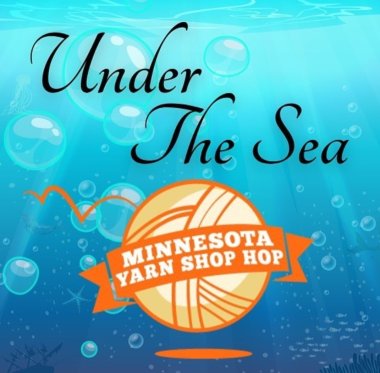 We are excited to announce our shop's theme:



Jellyfish!






Help us celebrate our love of yarn and support our local food shelves! Check out the Shop Hop webpage for information on participants, maps, and more! Now is also the time to get your passports! Stop by the shop and provide a $50 donation to CROSS to get your Passport, EZ Pass Sticker, and folder.


April is the month for events! On April 29th is Local Yarn Store Day! We participate in national LYS day every year and can't wait for all the fun things we have in store! We hope you join us in celebrating your favorite LYS!




Just a reminder that
our Farewell Shibui sale is still going on while supplies last. As Shibui is closing, we are offering 30% off various yarns including Haven, Pebble, Cima, and Tweed Silk. Only a few skeins left!



Andrea Mowry just released a new pattern called the DRK Everyday Cowl! It is a DK weight cowl that allows you to let your creativity shine! Knit it sold, striped, faded, or hold two strands of fingering together for a marled look! So many great options!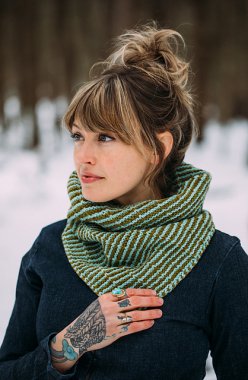 Some favorite yarn recommendations include:

Holding two strands of Pascuali Balayage for a marled effect!




La Bien Aimee Merino DK!


Rowan Felted Tweed Colour!



Cyndi is almost done with her Winter Light hat in La Bien Aimee Merino DK. What a little peanut in the background! :)
Derek finished his Cian hat in Pascuali Tibetan. Look at those cables!



The next Works in Progress session is scheduled for March 29! Let us help you get
un-stuck on your project!


The Learn to Knit scheduled to begin last week was postponed due to weather!
There is one spot remaining for the class that begins March 23!

Call the shop to register!


New Learn to Knit Class begins in May

Join Susan for the Socks on Two Circulars class starting April 16th! Two offerings available at 12:00 and 2:00PM!




Friday Night Stitching is on the schedule for April 21st! Join us for a fun night with friends! Reserve your spot today!




Stay tuned for more classes on the way!

REGISTER FOR CLASSES HERE:
W
e have social knitting every week on Tuesdays, both in the morning and evening. Join us Tuesday mornings from 11:00AM-1:00PM or Tuesday nights from 5:00PM-7:00PM. Free with Knit Club membership!
---

Like Us

763-391-7700




11262 86th Avenue North




Maple Grove, MN 55369