Mark your calendars as Shop Hop is only TWO WEEKS away!
Join us "Under the Sea" on April 13th-16th for the 2023 Minnesota Yarn Shop Hop! We are so excited to share our Jellyfish theme with you!
Help us celebrate our love of yarn and support our local food shelves! Check out the
Shop Hop webpage
for information on participants, maps, and more! Now is also the time to get your passports! Stop by the shop and provide a $50 donation to
CROSS
to get your Passport, EZ Pass Sticker, and folder.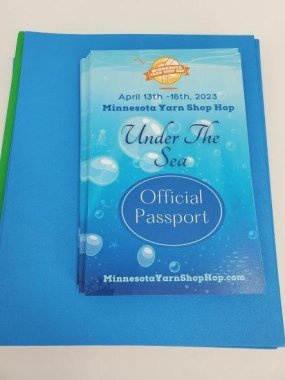 April 29th is Local Yarn Store Day! We participate in national LYS day every year and can't wait for all the fun things we have in store! Be sure to save the date! We hope you join us in celebrating your favorite LYS!
Only a few skeins of Shibui are left! Grab them while you can!
As Shibui is closing, we are offering 30% off various yarns including Haven, Pebble, Cima, and Tweed Silk.