It is my great pleasure to announce the new owners of Amazing Threads:
Stephanie and Derek Grygiel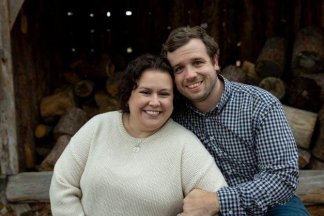 Stephanie began working at Amazing Threads in 2018. She has also taught classes and runs the Friday Night Stitch Group/Dinner each month. Along the way, Derek began knitting. He quickly became hooked as all of us are with knitting, crocheting and the wonderful community of fiber lovers. Derek began working at the store as well and has always jumped in to wind yarn when he brought lunch in for Stephanie.
Derek and Stephanie will bring new ideas and excitement to Amazing Threads and our customers. The staff that have taken care of you at the store will still be there to make sure you continue to find what you need.
I will be retiring on April 1, but will continue to be available for whatever Stephanie, Derek, and Bonnie need from me throughout the transition. Stephanie & Derek are planning a splash
once they settle in at Amazing Threads.

And YES there will be a retreat!

I want to thank each and every one of the customers who have shopped and supported both Amazing Threads and me these past 21 years. Many of you have shared your lives and friendship with me. Knitters and crocheters are unique in their passion and their sense of community. You all have truly been a community to me. I plan to continue to shop at Amazing Threads, which is still the BEST YARN SHOP, but will be on the other side of the counter.
You have put up with my children's stories and pictures of my grandchildren as they have grown. I will miss seeing all of you, but please know I appreciate all of your wisdom and support throughout the years. Thank you all for 21 years of energy and passion for our craft.

Bobbi