Mother's Day is May 14th! Less than two weeks away! We have some great ideas for the perfect gift for a mother, friend, or caregiver in your life!
We just got a restock from Twice Sheared Sheep including needle cord stoppers and sock rulers!
Stop in the shop and grab one of these beautiful, handmade stitch markers from kettle + hearth fibers.
We also have a selection of yarn bowls and organizers available like these ceramic bowls from Lenny Mud.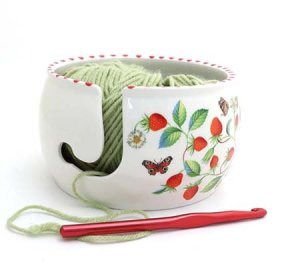 Or these yarn boxes from Lykke
And yarn cubbies from DellaQ
We have a few shawl kit options which would also make a lovely gift if you know your knitter!
The Coral Reef Wrap Kit uses Pascuali Bayalage and Rowan Kidsilk Haze.
The Nightfall Shawl kit uses Amazing Threads Simply Sport
And the Recollect Cowl kit uses Farmers Daughter Recollect.
Don't forget gift cards always make the perfect gift! Every knitter and crocheter loves to be able to walk in and pick out something that inspires them or they have been waiting for!