Results 1 - 9 of 9 for anzula breeze
Anzula Breeze Lace Yarn
by Anzula
UPCs:
400100797662, 400100797679, ...
Manufacturer #s:
B-Nimbus, B-Fiona, ...
Anzula Breeze rustic and elegant. A gorgeous laceweight blend of silk and linen.
$37.00
Anzula Lucero Yarn
by Anzula
Manufacturer #s:
LC-Charcoal, LC-Irene, ...
Anzula Lucero is the DK version of Lunaris..It is a lovely blend of Superwash Merino Cahmere & Sparkling Stellina.
$37.50
Anzula Pattern Booklets
by Stitich Sprouts
UPCs:
500040003390, 500040003391, ...
Manufacturer #s:
SSB05-AnzulaCloud, SSB07-AnzulaSocks, ...
$18.50
Anzula Katara Yarn
by Anzula
Manufacturer #s:
KAT-1 Red, KAT-Au Natural, ...
Anzula Katara is a blend of Superwash Merino & Yak that results in an exquisite new yarn. Katara is a sumptuously soft and squishy yarn. We use a brown yak fiber so the yarn takes the color darker than our other yarns
$33.00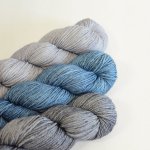 Anzula Serenity Yarn
by Anzula
Manufacturer #s:
S-Mariana, S-Hippo, ...
Anzula's New Serenity is 100% cashmere yarn. Its a beautiful knit and wonderful yarn..Of course it's Cashmere
$48.00
Anzula Burly Bulky Yarn
by Anzula
UPCs:
22223210690, 22223210691, ...
Manufacturer #s:
BB-Victoria, BB-Frankie, ...
Anzula's newest yarn, Burly, is a bulky weight yarn composted of 80% Merino/10% Cashmere/10% Nylon fiber decided to lift some weights and become the strong, fluffy yarn of your dreams.
$34.50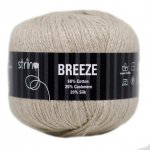 String Breeze Yarn
by String@
Manufacturer #s:
StrBrz-400002, StrBrz-200073, ...
String Breeze ios a light worsted weight yarn in a cashmere, silk, & cotton blend. Perfect for any season.
$24.00
Echoes by Kim Hargreaves
by Westminster
UPC:
400100815892
Manufacturer #:
RB 46
Echoes by Kim Hargreaves: Let watery hues transport you to a place of calm delightful relaxation. Influenced by a blend of diverese elements the collection plays with stripes from subtle ticking to crisp cabled bands while soft flounces and sheer knit
$39.95
Mason -Dixon Knitting Field Guides
by Mason Dixon Knitting
UPCs:
9780997786552, 9780997786569, ...
Manufacturer #s:
W18FG06991, W18FG07991, ...
Mason Dixon Knitting has developed Little books that explore the big world of knitting. It's the series that is captivating knitters all over. Start your collection now.
$15.50