Results 1 - 9 of 9 for malabrigo
Malabrigo Verano Yarn
by Malabrigo
Manufacturer #s:
VNO195, VNO901, ...
A plant based yarn of 100% Pima cotton. Its softness, strength, and shine are perfect for both warmer weather and those in between times where you just need a little something.
$16.10
Malabrigo Caprino Yarn
by Malabrigo
Manufacturer #s:
CP005, CP033, ...
A blend of Merino wool and cashmere combines with the stunning hand-dyed colors we know and love from Malabrigo to create a must-have yarn. Sumptuously soft and extremely versatile at a sport-to-DK weight, Caprino is an excellent yarn for cardigans, pullo
$18.50
Malabrigo Rasta Yarn
UPC:
400100667972
Manufacturer #s:
RAS850, RAS866, ...
Rasta by Malabrigo Yarns is a super soft super bulky merino dyed in Uruguay.
$23.50
Malabrigo Rios Yarn
Manufacturer #s:
RIO855, RIO850, ...
Malabrigo Rios Yarn is an incredibly soft superwash merino. This superwash 4-ply merino yarn from Malabrigo is deliciously soft squishy and machine washable - everything you want in a yarn! Malabrigo Rios comes in 25 glorious hand-dyed colorways and
$16.50
Malabrigo Finito Yarn
by Malabrigo
Manufacturer #s:
FIN726, FIN727, ...
Finito is a special treat indeed - Malabrigo Finito The luxurious Malabrigo Finito comes from the finest Uruguay wool available and only comes to market once a year in limited quantities. Gloriously soft and beautifully hand dyed, Finito is truly one of
$16.50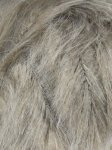 Louisa Harding Luzia Yarn
by Knitting Fever
UPCs:
400100764015, 8431890731262, ...
Manufacturer #s:
LUZ-10, LUZ-01, ...
Luzia by Louisa Harding knits up into a fur-like fabric in lustrous jewel-tones and natural colors. Great for both knit and crochet.
$25.50