Malabrigo Book 16: Verano
by Malabrigo
UPC:
9789974849471
Malabrigo Book 16 - Verano is a collection of patterns designed to showcase the brilliant colors and shiny softness of the Verano 100% Pima cotton yarn. Inside Book 16 are fifteen knitting patterns for garments, accessories, and home decor. Pattern diffic
$21.00
Little Sublime Book 16
by Sirdar
UPC:
400100801734
Manufacturer #:
Sublime-683
Sublime 683 The Sixteenth Little Sublime Hand Knit Book:13 Designs for Baby Girls & Boys from 0 to 3 Years: Sublime believes that the simplest designs are perfect for baby girls and boys and the little details in The Sixteenth Little Sublime Hand Knit B
$17.95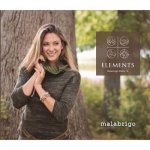 Malabrigo Book 12- Elements
by Malabrigo
UPC:
9789974849433
Manufacturer #:
Book-012
Malabrigo Book 12 - Elements takes inspiration from earth, air, water and fire to bring you 16 patterns that you'll want in your library. Each element highlights different colorways and utilizes the diverse Malabrigo line to deliver stunning shawls, cozy
$20.50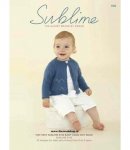 Building With Lace Pattern Book
by Skacel
UPC:
21100710001
Manufacturer #:
21100710
Building with Lace is the third
"book"
from renowned knitter and teacher, Michelle Hunter. It is a carefully designed sequence of patterns that introduce knitters to lace work starting with the basics and working towards more difficult patterns. This work f
$20.50
Malabrigo Book 11 Aniversario
by Malabrigo
UPC:
9789974849426
Manufacturer #:
ILAB2CQ2
Malabrigo Book 11 Anniversario: It's the long-awaited Book 11 - Aniversario from Malabrigo! Filled with luscious patterns and gorgeous colors as always, this extra-special edition celebrates the 10th anniversary of Malabrigo—a beloved source of spectacul
$20.50
Rowan Books Fall 2015 & Rowan Magazine 58
by Rowan
UPCs:
400100810163, 400100810170, ...
Manufacturer #s:
RM58, ZB180, ...
Rowan Magazine and Fall 2015 Brochures: Hemp Tweed Autumn Accessories Easy DK Knits Simple Shapes Winterscapes Rowan Loves Creative Focus & Easy Aran Knits.
$13.95 - $17.95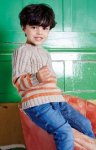 Rowan Little Dudes Book
by Rowan
UPC:
4053859229968
Manufacturer #:
ZM230
Rowan Little Dudes includes 11 designs for children aged three to eight years old, from vests to jumpers ? all with fun, unique details that will set them apart. The yarns required for these patterns included Original Denim, Softyak DK and Handknit Cotto
$18.00
Sublime 710 The Twentieth Little Sublime Hand Knit Book
by Sublime
UPC:
5015161907100
Manufacturer #:
Sublime710
Sublime Book 710: The twentieth little Sublime Book: In the latest collection of Sublime baby cashmere merino silk dk the Sublime design studio has selected a palette of beautifully bright, fresh shades and combined them with some of the classics such a
$16.50
Lana Grosso Look Book Spring Summer 2015
by Lana Grossa
UPC:
400100802564
Manufacturer #:
LOOK SS15
Lana Grossa Look Book SS 2015: Subtle patterns feminine styles innovative designs and brandnew yarns in trendy colours - the Look
"book"
provides an exclusive preview of the trends of the coming season. Partly simple partly outrageous but throughout catw
$8.50