Building Blocks Pattern Book
UPC:
400100713228
Manufacturer #:
21100463
Building Blocks Pattern Book: Build your knitting skills one square at a time! "Building Blocks" is a series of 12 fun patterns that will build your knitting skills. Starting with simple knit and purl stitches your confidence will grow as you progress
The 2nd Sublime Natural Aran Hand Knit Book
by Sirdar
UPC:
400100813348
Manufacturer #:
K001-692
The Second Sublime Natural Aran Handknit Book (687) 14 designs for women knit in Sublime Natural Aran. In this collection we have taken inspiration from an era that is synonymous with striking garment shapes it has to be the swinging 60's of course! We
$18.00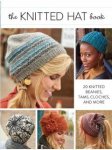 The Knitted Hat Book
by FW Media
UPC:
9781632502216
Manufacturer #:
16KN06
The Knitted Hat Book: Enjoy 20 knitting patterns that create beanies, tams, cloches, and many more hats for all seasons! Featuring projects from today's top designers, these hats are sure to turn heads.
$22.99
Peter Pan Precious Chunky Book 383
by Peter Pan
UPC:
5015832403832
Manufacturer #:
12070383
This Peter Pan
"book"
is filled with 17 cute, cozy, simple designs, ideal for babies and toddlers. All are knitted in Peter Pan Precious Chunky which is a tactile fur yarn and is soft and fluffy to the touch, perfect for garments, accessories, and toys. The
$12.50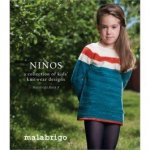 Malabrigo Book 9 Ninos
by Malabrigo
UPC:
400100999999
Manufacturer #:
I-LA-99HG-2
Malabrigo Book 9 - Ninos a collection of kids' knitwear designs. Features adorable patterns using Malabrigo Arroyo, Mecha, Rios, Chunky, Rasta, and Sock. Over 18 stylish patterns for any boy or girl!
Firmament by Hunter Hammersen
by Hunter Hammersen
UPC:
9780984998296
Manufacturer #:
Firmament
Firmament: Stellar Stitches for Your Next Adventure contains patterns and stitch guides for a wonderous knit.
$19.95