Rowan Moordale Collection Book
by Rowan
UPC:
4053859274319
Manufacturer #:
ZB246
A collection of 14 designs for men and women by Martin Storey using Moordale, a premium blend of British wool and alpaca.
$24.00
Shibui Birch Yarn
by Shibui
Manufacturer #s:
B-2001, B-2003, ...
Shibui Birch Yarn is Spun in a single ply of extra fine merino with a micron count approaching cashmere?s Birch radiates softness. Knit solo or in combination for a luxurious lofty fabric.
$14.25
Rowan Superfine Merino 4ply
by Rowan
UPCs:
4053859162005, 4053859210911, ...
Manufacturer #s:
M509-0272, M509-0278, ...
Rowan Super Fine Merino 4-Ply is 100% wool made with high quality extra fine merino, which gives an incredibly soft and smooth finish. Merino has a natural elastic quality, which allows free movement when being worn. It is also 'breathable', meaning it pr
$11.50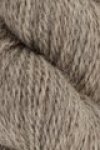 Rowan Moordale Yarn
by Rowan
UPCs:
4053859272919, 4053859272926, ...
Manufacturer #s:
M543-0001, M543-0002, ...
Rowan Moorale is A blend of the finest British Wool and British Alpaca, Rowan is very proud to be adding this truly British yarn to the Rowan range. Moordale is made using fine micron wool of the Bluefaced Leicester which is known for being both soft and
$29.00
Big Bad Wool Baby Yeti Yarn
by Big Bad Wool
Manufacturer #s:
BY-Ashes, BY-Pink Noses, ...
Baby Yeti is a chunky fur-like yarn that is comprised of baby Alpaca and Fine Merino Wool.
$25.00
Frabjous Fibers Queen of Hearts Mini Skein Packs
by Frabjous Fibers
UPCs:
400100833290, 400100833292
Manufacturer #s:
505-024, 505-026, ...
Queen of Hearts Mini Skein Packs work well for knit and crochet. Bow to the Queen of Hearts our newest yarn base. A delicious fit-for-royalty blend of superwash fine merino (80%) cashmere (10%) and nylon (10%). This yarn is perfect for socks as well
$46.50
Echoes by Kim Hargreaves
by Westminster
UPC:
400100815892
Manufacturer #:
RB 46
Echoes by Kim Hargreaves: Let watery hues transport you to a place of calm delightful relaxation. Influenced by a blend of diverese elements the collection plays with stripes from subtle ticking to crisp cabled bands while soft flounces and sheer knit
$39.95
Katia Concepts #2 Book
by Katia
UPC:
8435407921955
Manufacturer #:
K-LKW2
Katia No. 2 - Concept In Katia Concept 2, you'll find 51 gorgeous knit and crochet patterns that combine modernity with tradition—a must-have for the winter. Included are cardigans, pullovers, wraps, cowls, scarves and ponchos. Patterns are made in ent
$17.95