Prism Yarns Otter & Otter Layers Yarn
by Prism
Manufacturer #s:
Ott-Mink, Ott-Conifer, ...
Otter Faux Fur Yarn is similar to Plumette, at an affordable price point. Each 3 oz skeins contains 150 yards. This is truly soft, silky and fur-like and will make great cowls, wraps and more.
$25.00
Laine Magazine Issue 8
by Laine
Manufacturer #:
Laine-8
Laine Magazine Issue 8: Kelo includes 11 knitting patterns from a talented group of designers: Justyna Lorkowska, Denise Bayron, Libby Jonson, Julie Dubreux, Leeni Hoimela, Astrid Troland, Sus Gepard, ?veline Cantin-Bergeron, Jenny Sauselein and Marjorie
Katia Jaipur Socks Yarn
by Katia
UPCs:
8435407940123, 8435407940130, ...
Manufacturer #s:
JS-50, JS-51, ...
Katia Jaipur Socks - The well known Katia Jaipur
"yarn"
in a special edition for knitting socks! Katia Jaipur Socks is based on the beautiful colour schemes of the cotton Jaipur
"yarn"
but then in a composition of cotton wool and polyamide
$16.50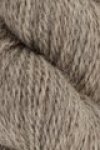 Rowan Moordale Yarn
by Rowan
UPCs:
4053859272919, 4053859272926, ...
Manufacturer #s:
M543-0001, M543-0002, ...
Rowan Moorale is A blend of the finest British Wool and British Alpaca, Rowan is very proud to be adding this truly British
"yarn"
to the Rowan range. Moordale is made using fine micron wool of the Bluefaced Leicester which is known for being both soft and
$29.00
Rowan Valley Tweed Yarn
by Rowan
UPCs:
38417927, 4053859209946, ...
Manufacturer #s:
M532-0101, M532-0102, ...
Rowan Valley Tweed is a classic 100% wool tweed
"yarn"
with lots of spring and plenty of yardage. The tweedy look of the
"yarn"
provides plenty of visual interest to cardigans and pullovers. Colorwork designs knit in this
"yarn"
will be spectacular.
$16.50
Plymouth Moon Shadow Yarn
by Plymouth Yarn Company
UPCs:
843273052914, 843273052945, ...
Manufacturer #s:
07300001, 07300002, ...
Moon Shadow Yarn is a buttery-soft worsted weight blend of 68% Baby Alpaca and 32% Organic Pima Cotton, is micro chained into an ultralight
"yarn"
whose stitches just melt into place. A truly superior
"yarn"
.
$11.50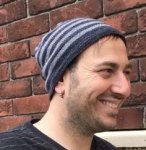 Cardiff Cashmere Boucle Yarn by Trensetter Yarns
by Trendsetter Yarns
UPCs:
50023655980, 5023655981
Manufacturer #s:
CARDBOUCLE-ECRU, CARDBOUCLE-GRY
Cafdiff Cashmere Boucle is a true luxury
"yarn"
spun with 98% high quality cashmere. A squishy wonderful
"yarn"
to knot or crochet.
$46.00
Juniper Moon Aine Yarn
by Juniper Moon
UPCs:
841275129665, 841275129672, ...
Manufacturer #s:
Aine-01, Aine-02, ...
Juniper Moon Aine Yarn is 100% silk and boasts 327 yards per skein. Great free pattern support. The hand knit and drape on this
"yarn"
is unbelievable.
$25.50