Rowan New Vintage DK
by Rowan
UPC:
4053859247931
Manufacturer #:
ZB239
New Vintage DK is a collection of 14 designs inspired by classic cables, geometric pattern and lace work. Designed by Lisa Richardson, Martin Storey, Sarah Hatton, Vibe Ulrik, Georgia Farrell and Quail Studio using Felted Tweed, Alpaca Soft DK , Softyak D
$18.50
String Yarns Dolcetto DK
by String
Manufacturer #s:
DODK-100002, DODK-200007, ...
String Dolcetto DK: The lighter version of our best-selling cashmere blend, Dolcetto. This blend of 30% cashmere and 70% merino is wonderfully versatile. A luxury option for any DK-weight pattern.
$28.00
Sirdar Snuggly DK Yarn
UPCs:
5024723812516, 5024723813025, ...
Manufacturer #s:
F081-0251, F081-0302, ...
Soft and cuddly Sirdar Snuggly DK is your go-to for baby projects. Snuggly DK's nylon/acrylic blend means your hand-knits and crocheted projects will be soft next to tender skin and easy to care for. In a wide range of neutrals brights and pastels you
$10.50
Sirdar Hayfield Blossom DK Yarn
by Sirdar
UPCs:
5054714533502, 5054714533526, ...
Manufacturer #s:
F253-0350, F253-0352, ...
Hayfield Baby Blossom DK is perfect for your next baby project! If you love knitting with Hayfield Baby Blossom Chunky you going to enjoy knitting with the lighter weight Baby Blossom DK. This DK weight yarn will knit Fair-Isle like projects that you can
$8.76
Sirdar Baby Crofter DK Patterns
by Sirdar
UPCs:
5024723951505, 5024723951512, ...
Manufacturer #s:
5150, 5151, ...
Patterns designs support SIrdar Snuggly Baby Crofter DK Yarn. All patterns are sized Birth to 7 years.
$5.50
Rowan Alpaca Soft DK Yarn
UPCs:
4053859209670, 4053859209700, ...
Manufacturer #s:
9802210-00210, 9802210-00213dc, ...
Alpaca Soft DK is a premium blend of extra fine merino, super fine merino and baby alpaca. It is a soft DK yarn that is ideal to knit all kinds of garments and accessories. It is available in 16 shades offering plenty of choice to knit with.
$14.75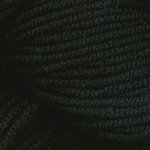 Rowan Felted Tweed DK Yarn
UPCs:
5013712967542, 4082700990610, ...
Manufacturer #s:
Z036000-00161, Z036000-00185, ...
Felted Tweed is a beautiful blend of 50% merino wool, 25% alpaca and 25% viscose. The yarn has a beautiful tweed effect, perfect for fairisles, striping and other colour work and is the obvious choice for winter projects. The rustic colour palette makes
$15.50