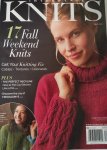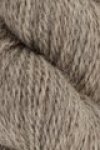 Rowan Moordale Yarn
by Rowan
UPCs:
4053859272919, 4053859272926, ...
Manufacturer #s:
M543-0001, M543-0002, ...
Rowan Moorale is A blend of the finest British Wool and British Alpaca, Rowan is very proud to be adding this truly British yarn to the Rowan range. Moordale is made using fine micron wool of the Bluefaced Leicester which is known for being both soft and
$29.00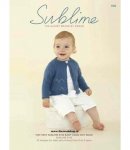 Pompom Quarterly Spring 2018 Issue 24
by PomPom Quarterly
UPC:
9772052010009
Manufacturer #:
PPQ-SS-2018-24
Pom Pom Quarterly: This issue our contributors have designed their
"knits"
using a postage stamp as inspiration. Where possible, each design uses a yarn which originates from the same country as said stamp and these ten patterns are certainly something to
$18.00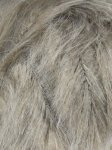 Louisa Harding Luzia Yarn
by Knitting Fever
UPCs:
400100764015, 400100763995, ...
Manufacturer #s:
LUZ-10, LUZ-08, ...
Luzia by Louisa Harding
"knits"
up into a fur-like fabric in lustrous jewel-tones and natural colors. Great for both knit and crochet.
$25.50
Pompom Quarterly Autumn 2017-Issue 22
by Pom Pom
UPC:
9772052010009
Manufacturer #:
PP1032
Autumn is here and we're ready to dive into the veritable pile of leaves that is Issue 22! It includes their first ever guest editor Juju Vail, a long-time friend and collaborator, who has brought her luscious style and love of pattern to the pages of Pom
$18.50
Shibui Dune Yarn
by Shibui
UPCs:
400100811733, 400100811740, ...
Manufacturer #s:
D103, D2018, ...
Shibui Dune Yarn: As grains shift hints of shadow form like rolling hills in the desert sand. The prominence of baby camel entwined with the sheen of silk forms a deeply hued yarn that
"knits"
into a rich fabric - one that undulates in rhythm to the eart
$21.50