Rowan Classic Essential Knits
by Rowan
UPC:
9780993590856
Manufacturer #:
SP209
A collection of 8 handknit designs by Quail Studio. From cardigans to sweaters, this collection features quality and timeless designs with a classic look.
$16.50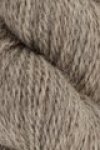 Rowan Moordale Yarn
by Rowan
UPCs:
4053859272919, 4053859272926, ...
Manufacturer #s:
M543-0001, M543-0002, ...
Rowan Moorale is A blend of the finest British Wool and British Alpaca, Rowan is very proud to be adding this truly British yarn to the Rowan range. Moordale is made using fine micron wool of the Bluefaced Leicester which is known for being both soft and
$29.00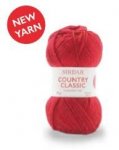 Sirdar Country Classic Yarn
by Sirdar
UPCs:
5054714358501, 5054714358518, ...
Manufacturer #s:
F235-0850, F235-0851, ...
Country Classic is a Sirdar family favorite made even softer. The 50/50 blend of pure wool and acrylic is even more comfortable to wear, and 24 inspired-by-nature shades offer great stitch definition to showcase your skills with stylish
"knits"
.
$6.00
Rowan Summerlite DK by Martin Storey
by Rowan
UPC:
9781910339190
Manufacturer #:
ZB193
A brochure of 12 handknit designs for women and using Rowan new yarn Summerlite DK. Inspired by the lush, green rolling landscape and traditional stone buildings of the English countryside. This brochure features easy, relaxed yet elegant
"knits"
desig
$17.95
Dragonfly Fibers Selkie Sport Yarn
by Dragonfly Fiber
Manufacturer #s:
SSP295, SSP021, ...
Dragonfly Fibers Selkie Sport yarn is a luscious combination of Bluefaced Leicester(70%) and Mulbery Silk (30%) which
"knits"
at either DK or Sport.
$34.00