Sirdar Snuggly Baby Soothing Yarn
by Sirdar
UPCs:
5054714401023, 5054714401030, ...
Manufacturer #s:
F240-0102, F240-0103, ...
Sirdar Snuggly Soothing is a smooth, silky, baby
"knits"
that looks as good as it feels. With its soft, full-relaxed, fine micron acrylic, this clean lustrous fabric yarn provides a silky cotton-like feel for all your favourite garments with great stitch de
$6.95
Rowan Cashmere Tweed Book by Martin Storey
by Rowan
UPC:
4053859218191
Manufacturer #:
ZB228
Rowan Cashmere Tweed Book Features 7 designs for women this collection was designed by Martin Storey. Taking its inspiration from modern Scandinavian and Icelandic
"knits"
it features fairisle and cable sweaters and accessories knit in our Cashmere Tweed ya
$16.00
PomPom Quarterly Issue 22: Autumn 2017
by Pom Pom
UPC:
9772052010009
Manufacturer #:
PP1032
Autumn is here and we're ready to dive into the veritable pile of leaves that is Issue 22! It includes their first ever guest editor Juju Vail, a long-time friend and collaborator, who has brought her luscious style and love of pattern to the pages of Pom
$18.50
Shibui Staccato Yarn
by Shibui
UPCs:
400100764336, 400100764374, ...
Manufacturer #s:
ST117, ST111, ...
Staccato by Shibui Knits
$15.50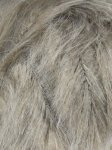 Louisa Harding Luzia Yarn
by Knitting Fever
UPCs:
400100764015, 400100763995, ...
Manufacturer #s:
LUZ-10, LUZ-08, ...
Luzia by Louisa Harding
"knits"
up into a fur-like fabric in lustrous jewel-tones and natural colors. Great for both knit and crochet.
$25.50
Shibui Dune Yarn
by Shibui
UPCs:
400100811733, 400100811740, ...
Manufacturer #s:
D103, D2018, ...
Shibui Dune Yarn: As grains shift hints of shadow form like rolling hills in the desert sand. The prominence of baby camel entwined with the sheen of silk forms a deeply hued yarn that
"knits"
into a rich fabric - one that undulates in rhythm to the eart
$21.50
Rowan Cashmere Tweed Yarn
by Rowan
UPCs:
4053859206730, 4053859206747, ...
Manufacturer #s:
M533-0001, M533-0002, ...
Rowan Yarns Cashmere Tweed is a premium tweed yarn composed of 80% extra fine merino and 20% cashmere. It is available in eight shades and
"knits"
up like a DK yarn which makes it ideal for accessories and garments with a classic tweedy look.
$15.00
Rowan Summerlite 4 Ply by Martin Storey
by Rowan
UPC:
400100798744
Manufacturer #:
ZB169
A collection of delicate
"knits"
designed by Martin Storey using Rowan's beautiful yarn Summerlite 4ply. Using cables texture and lace this is a 12 piece collection sure to have something for everyone. Ranging from simple scoop neck sweater to wrap aro
$17.95
Mason -Dixon Knitting Field Guides
by Mason Dixon Knitting
UPCs:
9780997786552, 9780997786569, ...
Manufacturer #s:
W18FG06991, W18FG07991, ...
Mason Dixon Knitting has developed Little books that explore the big world of knitting. It's the series that is captivating knitters all over. Start your collection now.
$15.50